I invited my team to have lunch.
Two reasons in it, the first one to welcome Zou Fei our new trainer and the second reason to celebrate my birthday!
Four trainers et one year more…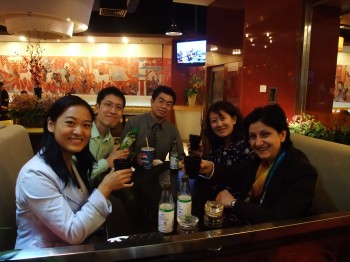 J'ai invité mon équipe à déjeuner.
Deux raisons à cela, la première pour accueillir Zou Fei notre nouveau formateur et la deuxième raison pour fêter mon anniversaire !
Quatre formateurs et une année de plus…