Jeudi 13 octobre - Thursday, October 13th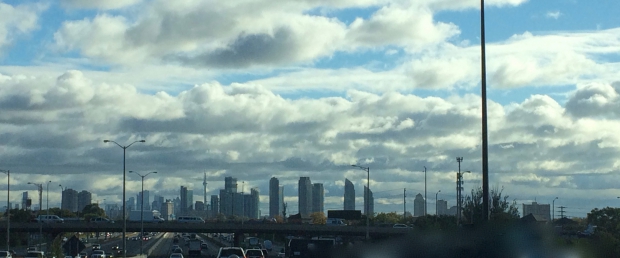 En amérindien, Toronto veut dire « lieu de rencontre ». C'est le lieu où deux rivières se jettent dans le lac.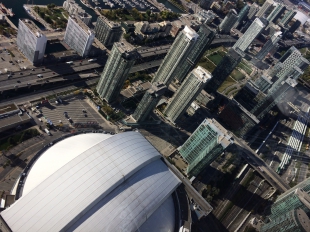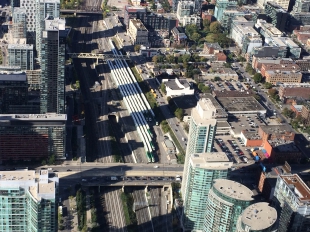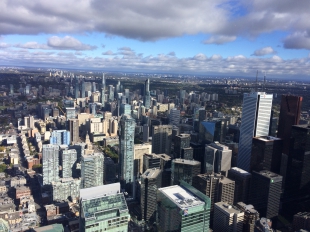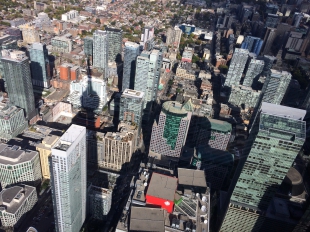 In Amerindian, Toronto means « meeting place ». It's the place where two rivers throw themselves into the lake.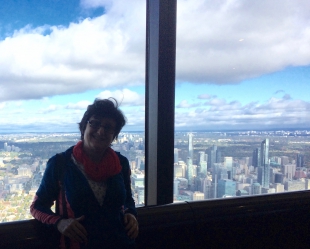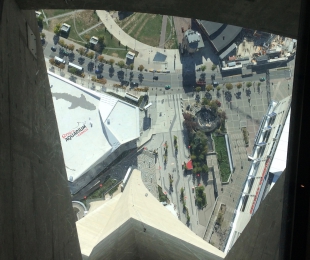 Vu du haut de la Tour CN ce n'est pas mal du tout !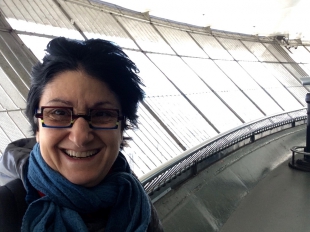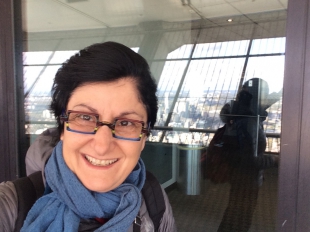 Seen down from the Tower CN that is not bad!
Baies vitrées, plafond de glace, vues sur le vide, du vent dans les cheveux…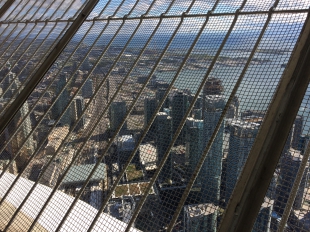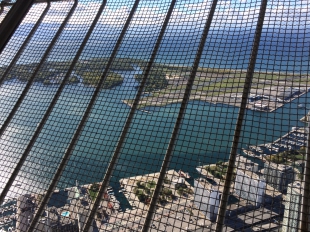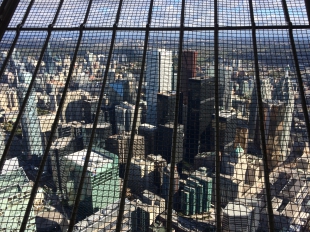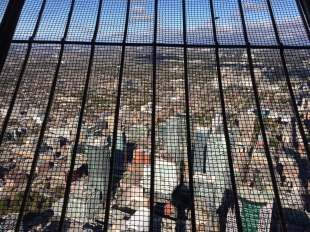 Plate glass windows, ceiling of ice, seen on the space, the wind in hair …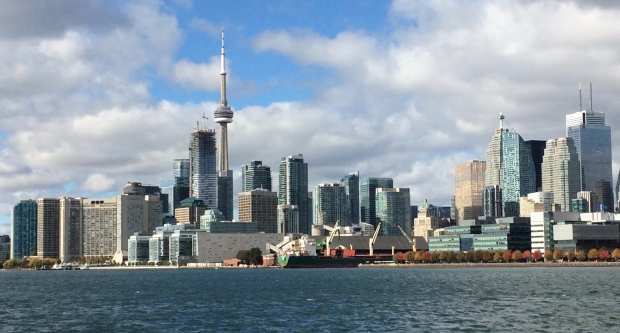 Et la vue d'en face avant le retour à Montréal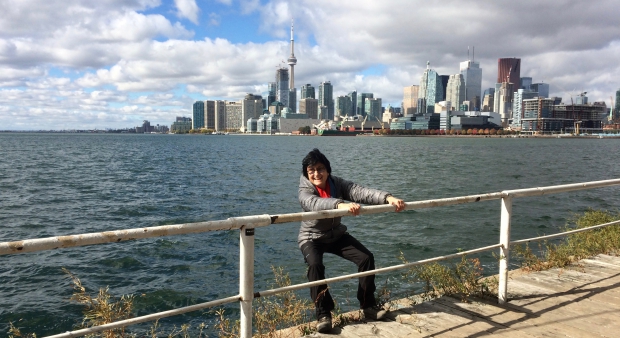 And the view on the opposite side before the return in Montreal