Mercredi 19 avril – Wednesday, April 19th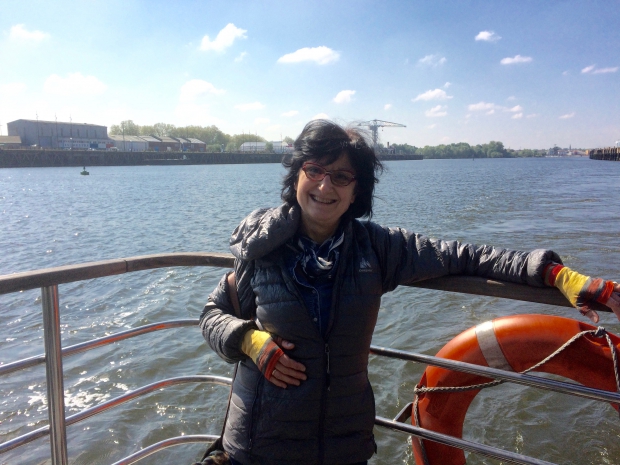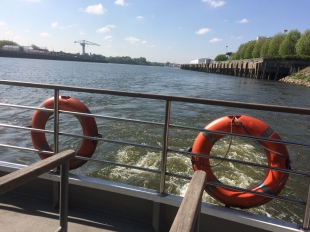 Quel plaisir de prendre la navette fluviale pour traverser la Loire !
What a pleasure to take the river shuttle to cross the Loire!
De l'autre côté c'est un vrai petit paradis de campagne aux maisons colorées !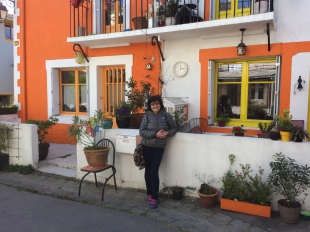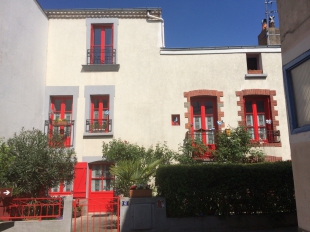 On the other side it's a real small paradise of countryside at the colored houses!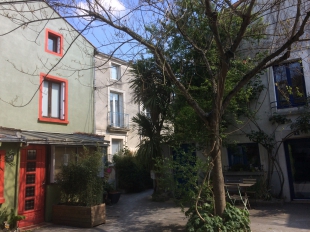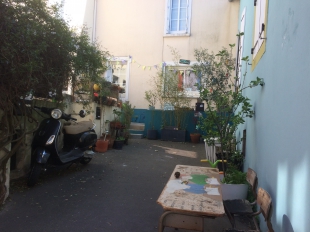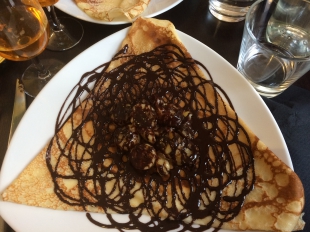 Même les crêpes sont des œuvres d'art !
Even crêpes are works of art!
Les friches industrielles sont colorées aussi et du coup c'est plaisant de marcher par là aussi…
Former industrial sites are also colored and it's pleasant to walk there also …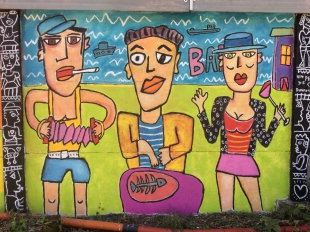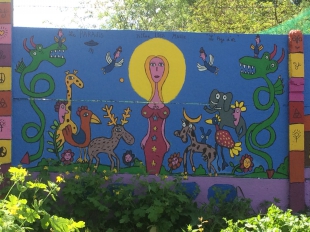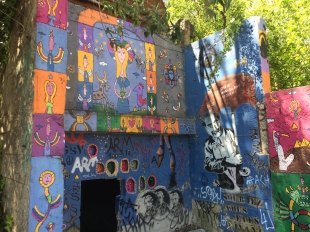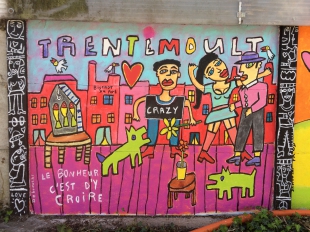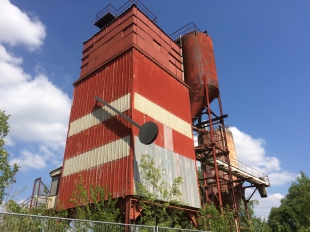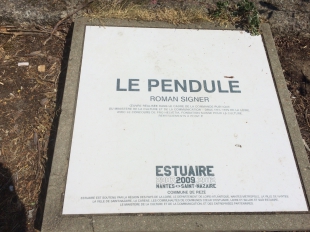 Ce n'est pas la mer, mais on s'y croirait presque…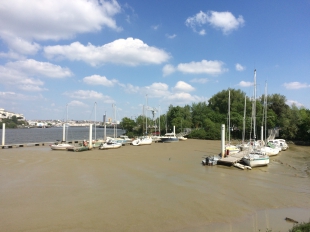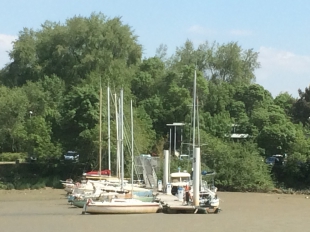 It's not the sea, but we would imagine there almost …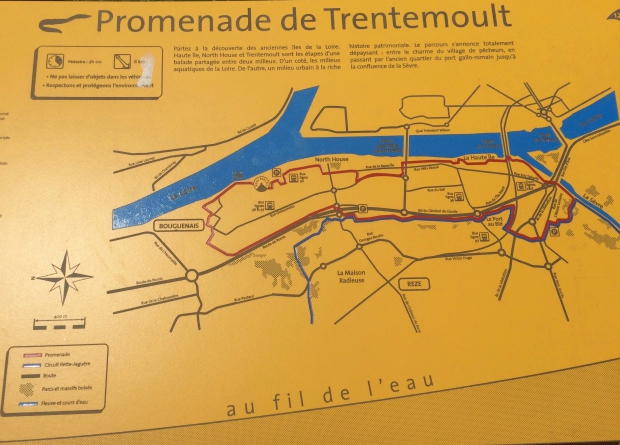 Nous quittons Trentemoult à pieds pour regagner le centre de Nantes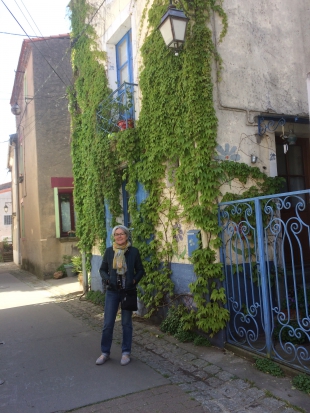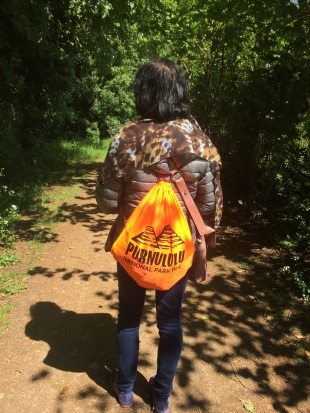 We leave Trentemoult on foot to get back to the center of Nantes