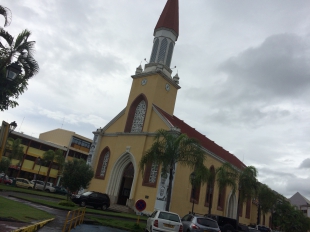 Jeudi 28 avril
Construite en 1875
Je suis étonnée par le style très polynésien des personnages sur les tableaux de la Passion !
Ils me font penser à certains personnages des tableaux de Gauguin (Musée malheureusement fermé pour rénovation !)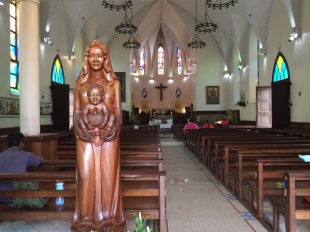 Cathedral of Papeete
Thursday, April 28th
Built in 1875
I am amazed by the very Polynesian style of the figures on the paintings of the Passion!
They remind me certain figures of the paintings of Gauguin (Museum unfortunately closed for renovation!)