Vendredi 26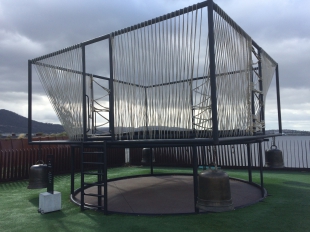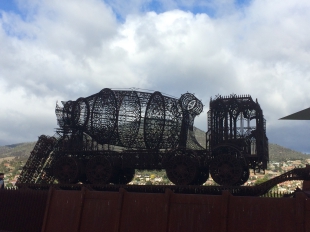 Très surprenant ce musée !
Un joyeux bric-à-brac de mélange d'œuvres de toutes les époques (très intéressantes œuvres… pour la plupart, d'ailleurs)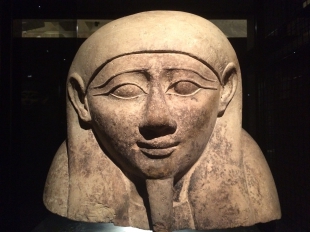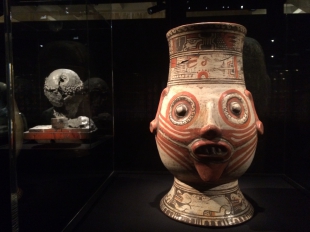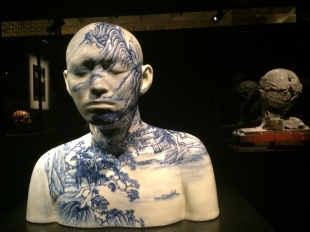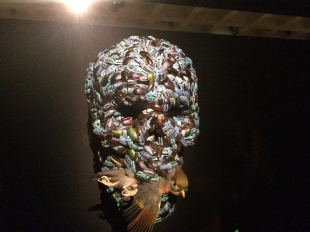 Un labyrinthe, assez souvent dans la pénombre, où nous déambulons au grès de notre humeur ou des œuvres exposées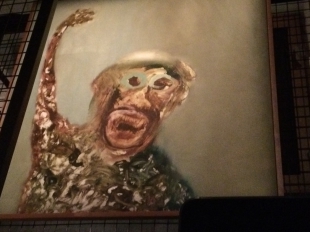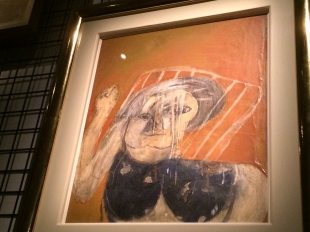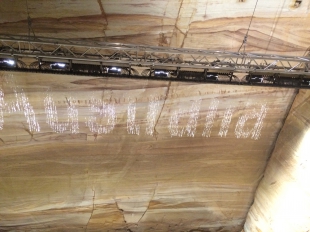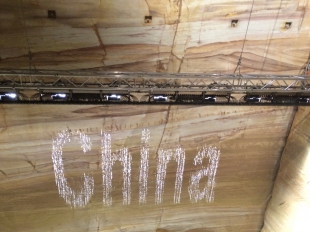 Repas le midi à la terrasse du café, malgré le froid ! Le Mont Wellington toujours dans la brume
La journée passe sans que l'on s'en aperçoive !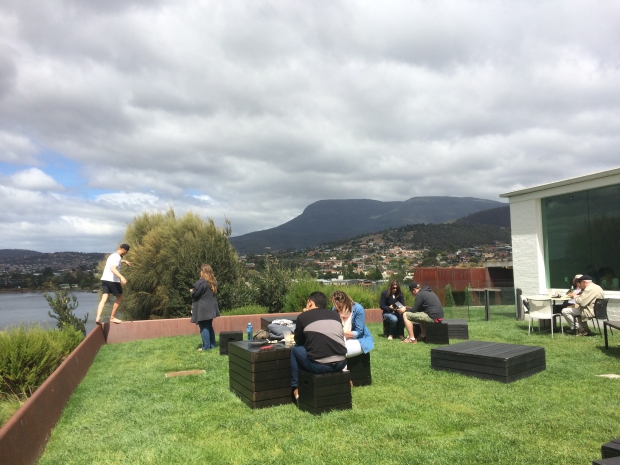 Mona 2 - Friday, 26th
Very surprising this museum!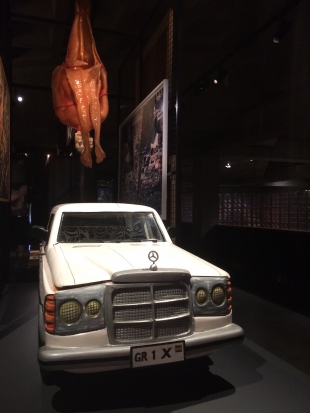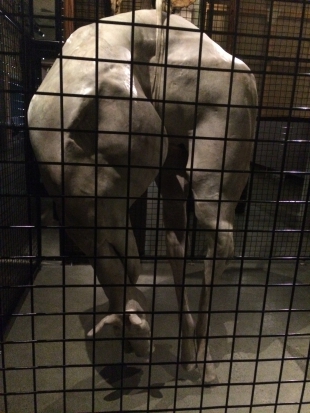 A merry bric-a-brac of mixture of works of all the periods (very interesting works for the most part… for the most part, besides)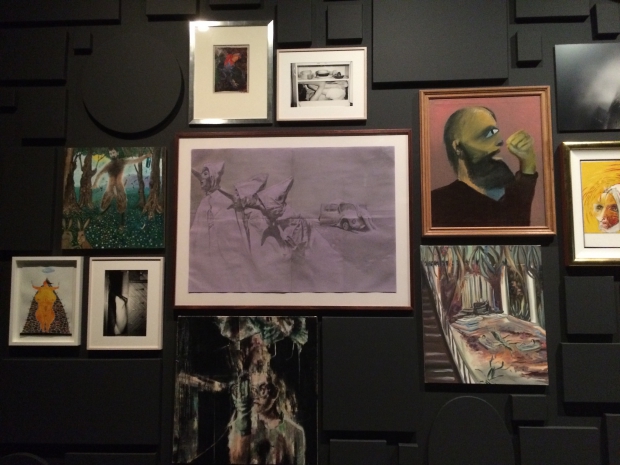 A labyrinth, rather often in the twilight, where we roam according to our humor or the exposed works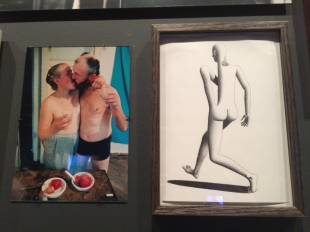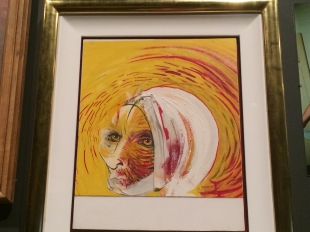 Meal in noon in the terrace of the café, in spite of the cold! The Mount Wellington always in the mist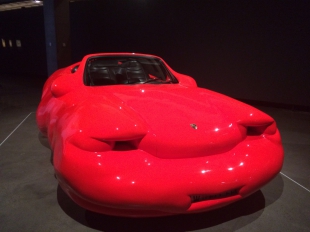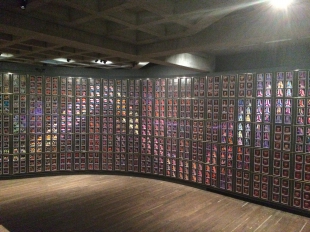 The day passes without we notice it!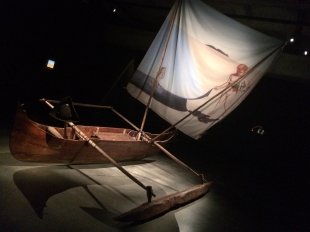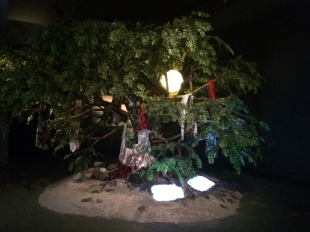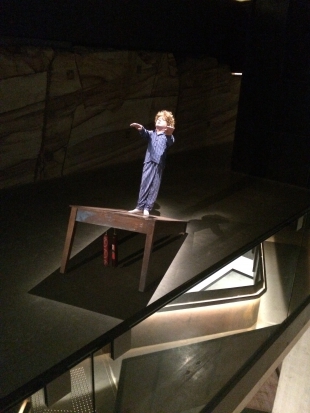 Les œuvres de haut en bas et de gauche à droite
Les 2 premières (dehors) désolée, je n'ai pas noté l'artiste !
The works from top to bottom and from left to right
2 first ones (outside) saddened, I didn't note the artist!
1 - Fragment de Sarcophage période tardive 30 AJC Ptolémaïque
1 - Sarcophage fragment 30 late period to Ptolemaic BCE
2 – Costa Rica : Tlaloc - Dieu de pluie (a rain god)
3 – Ah Xiann : China China buste 82 (bust 82)
4 - Jan Fabre (Belgique) Skull
5 - Sydney Nolan (Australia) African Monkey 1963 Sydney
6 - Brett Whiteley (Australia) Rita Nelson 1964/65 Sydney
7 & 8 - La cascade de lettres (pas noté l'artiste !) ; J'ai passé pas de temps pour essayer d'attraper le mot « Australia »…
7 & 8 -The waterfall of letters (not noted the artist!) ; I spent a lot of time to try to catch the « Australia » word…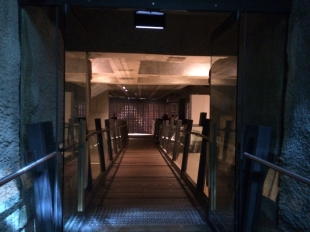 9 - Mont Wellington vu de la terrasse du café
9 - Mount Wellington seen from the café's terrace
10 - Joseph "Paa Joe" Tetteh-Ashong (Ghana) : Coffin Mercedes Benz 2010
11 - Berlinde de Bruyckere (Belgique) : PXIII 2008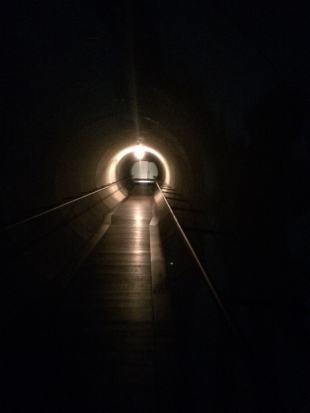 12 - Claude Rutault (France) : dé-finition / méthode / « pièces détachées » 2013
12 - definition / method / 'spare parts'
13 gauche - Boris Mikhaïlov (Ukraine) : Sans titre de la série « Mariage »
13 left - Untitled from « the wedding » series
13 droite - Killofer (France) : épaule de la série 2007 « récapitulation »
13 right - Epaule from « the recapitulation » series 2007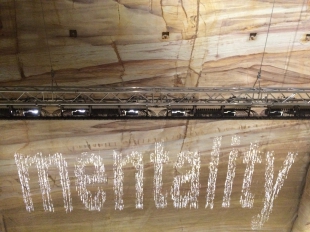 14 – Brett Whiteley (Australie) : Van Gogh avec oreille bandée
14 - Van Gogh with bandaged ear
15 - Edwin Wurm (Autriche) : Fat car 2006 - Porsche Carrera, corps de châssis et intérieur avec polystyrène et fibre de verre

15 - Edwin Wurm (Austria): Fat car 2006 - Porsche Carrera chassis body and interior with polystyrene and fibreglass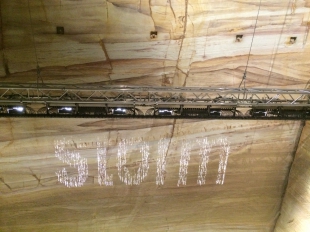 16 - Sydney Nolan (Australie) : Snake (Serpent) 1970-72 Melbourne
17 & 18 - Mathieu Briand (France) : Part one - Noisy Bay Madagascar
19 - Paul de Ronnie (Nouvelle Zélande, Christchurch New Zealand) : Van Hout
20 - Jannis Kounellis (Grèce) : Sans titre 1991/2011 (note de Dane : petits poissons rouge au bain)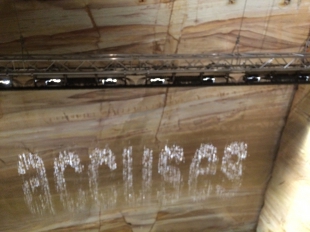 20 - Jannis Kounellis (Greece): Untitled 1991/2011 Note from Dane : small fishes red in the bath)
21 & 22 - Photos de couloirs dans le musée
21 & 22 - Photos of passage in the museum
23 à 25 - Cascade de lettres
23 to 35 - Waterfall of letters