C'était le jeudi 13 avril - It was on Tuesday, April 13th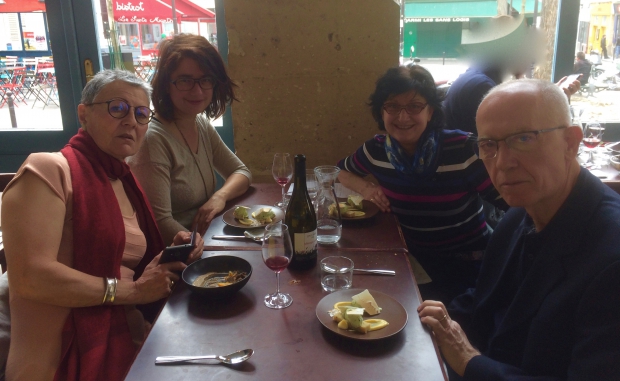 Grand jour aujourd'hui pour Marylène ! Elle change de dizaine…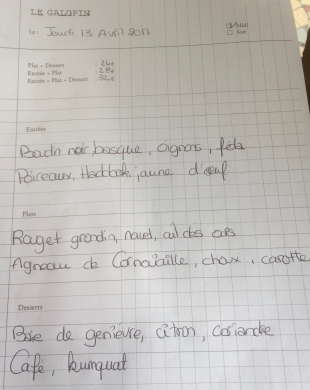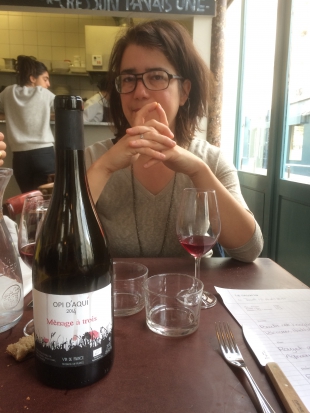 Big day today for Marylène! She changes about ten …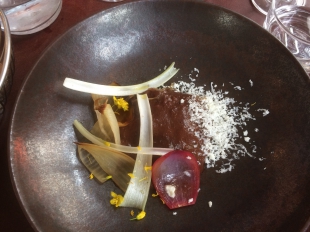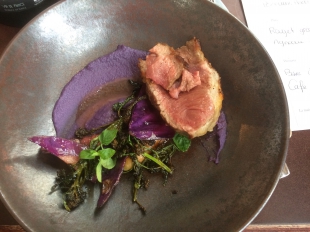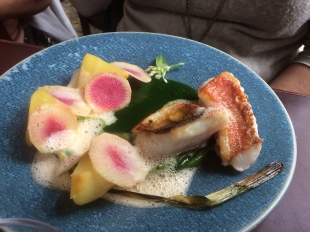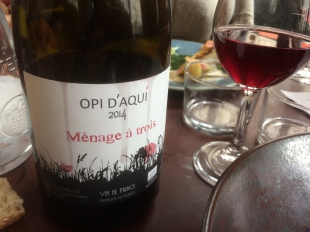 Succulent resto « Le Galopin » avec Thierry le papa et Jocelyne.
Delicious restaurant « Le Galopin (The Urchin) » with Thierry the daddy and Jocelyne.
Plats et desserts originaux et vraiment très bons !
Original and really very good main courses and desert!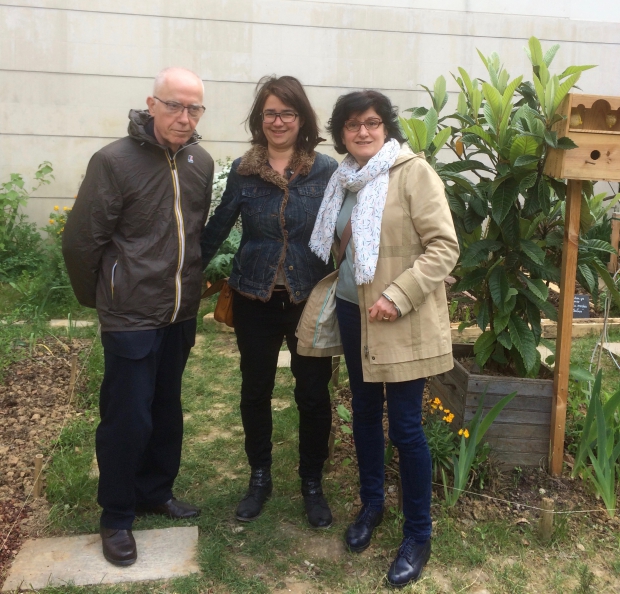 Belle promenade dans les jardins du quartier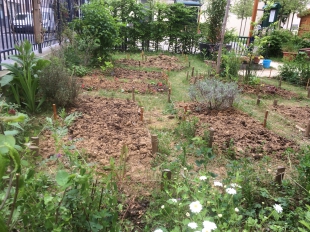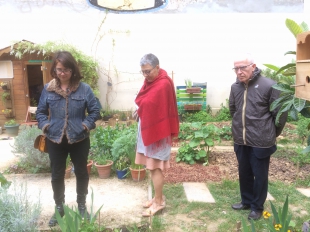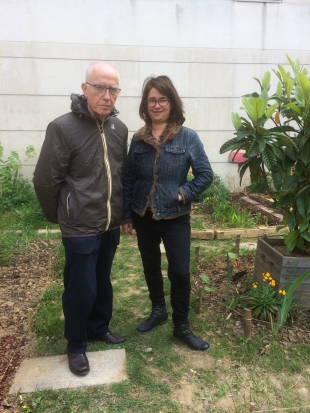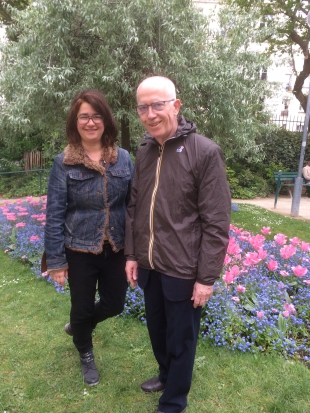 Beautiful walk in the gardens of the district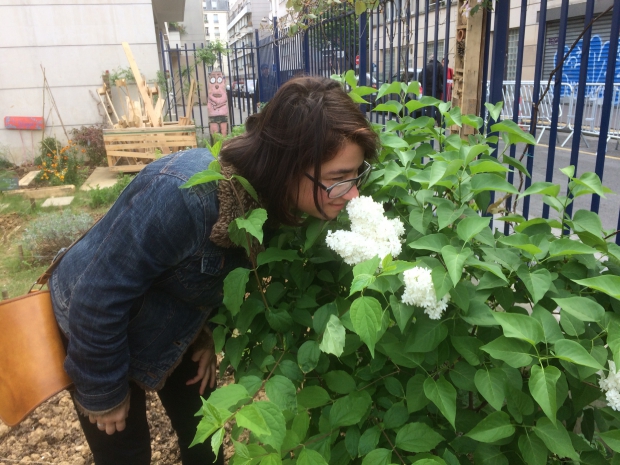 Très sympathique journée en famille.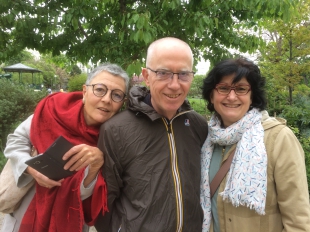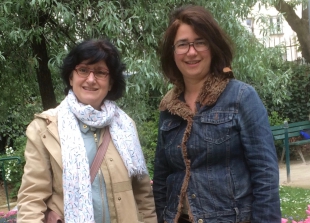 Very nice day in family.